The SBS-1 and SBS3 are remarkable bits of kit and users have seen extraordinary potential in the system. The result has been a wealth of add-on programs and data files which can range from very useful to essential. These utilities range from improving the default display, adding flags and logos, creating polar plots, alerting tools, route lookup facilities and much more.
In these pages I hope to provide a listing of the more useful or essential applications.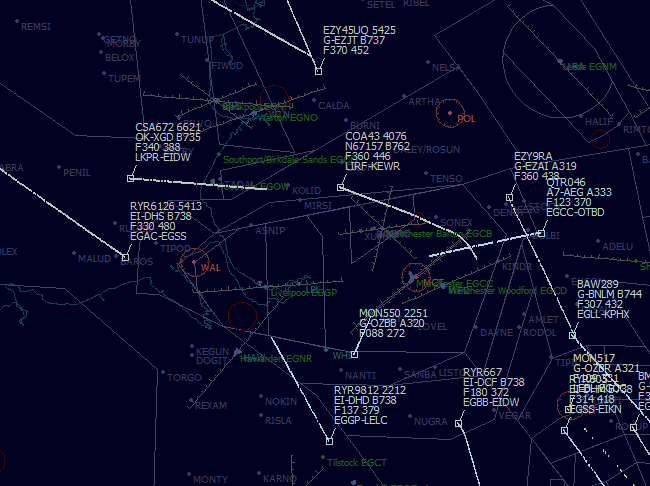 Before you go to the download pages please note:
Most of the downloads listed on the following pages have been created by ordinary SBS users.
Some of the programs have proper Windows installation routines but many are just ZIP files containing new data sets or maybe a readme document explaining how to change SBS settings. For the latter files it is strongly recommended that the included instructions are read carefully.
If a download involves making changes you are not familiar with - such as editing an INI file in Notepad - then please do not try making such changes until you clearly understand what is involved. The authors of the software listed below have provided the files on the understanding that users only proceed if they are familiar with copying or file editing. Ask for help in the forum (or by e-mail) if you don't.
I have to add that no author is liable for any errors made by users installing the software - but we will all offer help and advice for anyone who is not sure how to proceed.